WHO WE ARE
In the many years of development and expertise in the field of biotechnology, Arkana has developed innovative active ingredients which allowed us to bring a new dimension to conscious care. We are open for global industry news, and we carefully follow them, but also initiate, which is reflected in innovative dermocosmetics, which cross the borders of traditional care
We take inspiration for unique ingredients of our cosmetics from the satisfaction of our Clients and Partners both in Poland and abroad. We are open for cosmetic worldwide news, we carefully follow them and initiate ourselves. Carefully selected ingredients reach deeper skin layers, thanks to which Arkana products work on the cellular level.
Our philosophy is based on the idea of conscious beauty. Individual and properly chosen therapy in Beauty Salon – combined with home care – is a reliable way to enjoy visible effects of treatment every day.
We would like to show you , that beauty is a result of our daily decisions and that authentic renewal of skin takes time and a conscious choice.
WOJCIECH PYZIK

CEO

ANNA MARCJASZ

MA, Specialist cosmetologist,

Arkana Product Manager

MAŁGORZATA PINDUR

MA, Specialist cosmetologist,

Arkana Cosmetics R&D Specialist

EWA PYZIK

Export Manager
ARKANA
BIOCOMPATIBLE FORMULA
Cosmetic products by Arkana do not contain any artificial additives or improving agents such as substances of animal origin, petroleum derivatives, irritating detergents and parabens. A perfect composition of innovative and active substances makes them biocompatible with the needs of the most demanding skin types.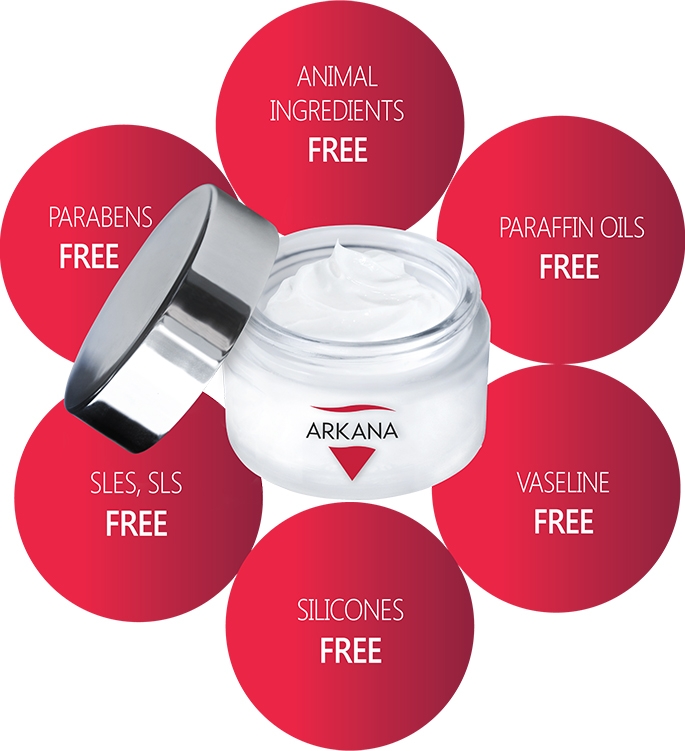 OUR BRANDS: