WHO WE ARE
Arkana is a modern brand of advanced skincare. High concentration of active ingredients in our cosmetics guarantees products of the best effectiveness. Arkana's R'&'D department looks for inspiration all over the world. We compose original formulas based on scientific discoveries which allow us to bring a new dimension to conscious care.As
As a precursor of beauty, we provide the latest achievements in the field of biotechnology and regenerative medicine. Arkana products work on the cellular level and cross the borders of traditional care. Our philosophy is based on the idea of conscious beauty. Individual and properly chosen professional therapy combined with home care is a reliable way to enjoy visible and tangible effects.
Twice a year Arkana releases revolutionary novelty and offers over 200 products in 19 lines. Present on the international market for 6 years, the company is still dynamically growing and providing products of the highest quality and efficiency.
WOJCIECH PYZIK

CEO

ANNA MARCJASZ

MA, Specialist cosmetologist,

Arkana Product Manager

EWA PYZIK

Export Manager
ARKANA
BIOCOMPATIBLE FORMULA
Cosmetic products by Arkana do not contain any artificial additives or improving agents such as substances of animal origin, petroleum derivatives, irritating detergents and parabens. A perfect composition of innovative and active substances makes them biocompatible with the needs of the most demanding skin types.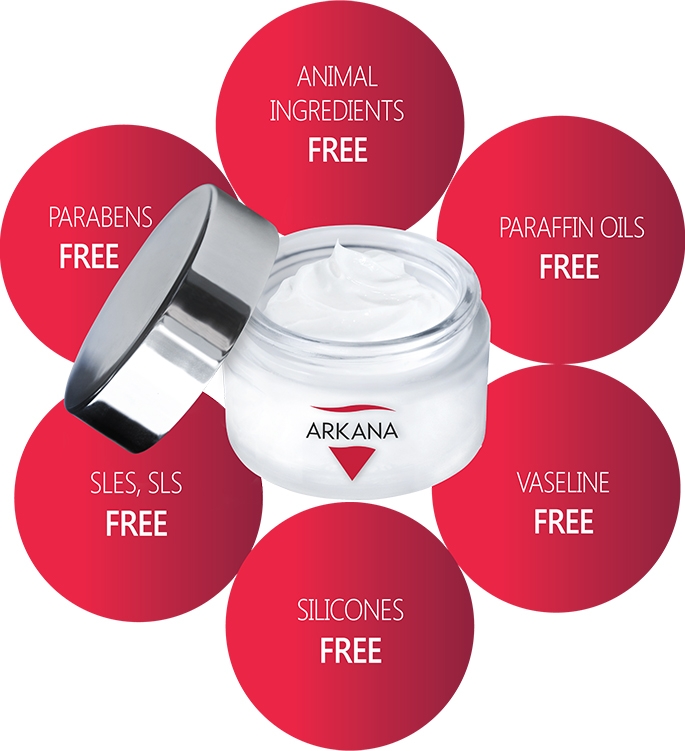 OUR BRANDS: